How to reach us
Our group is located in building 3 in the KFKI Campus. See the address above. Wigner homepage .
From the airport to the city center
At the airport take bus number 200E and proceed to its terminal station, which is the metro's end station called Kőbánya-Kispest. There you can switch to the blue line of the metro, which will bring you to the city centre. If you would like to proceed to Buda, to the castle or to our institute you should switch at Deák square (tér) to the red metro line, direction: Déli pu. (South Railway station). You have to take off at Széll Kálmán square. You have to buy three single tickets (350 HUF ~ 1.2 € each) in advance). You may consider to buy weekly or monthly pass at the terminal station Kőbánya-Kispest or at the airport. PhD students might try to buy student tickets.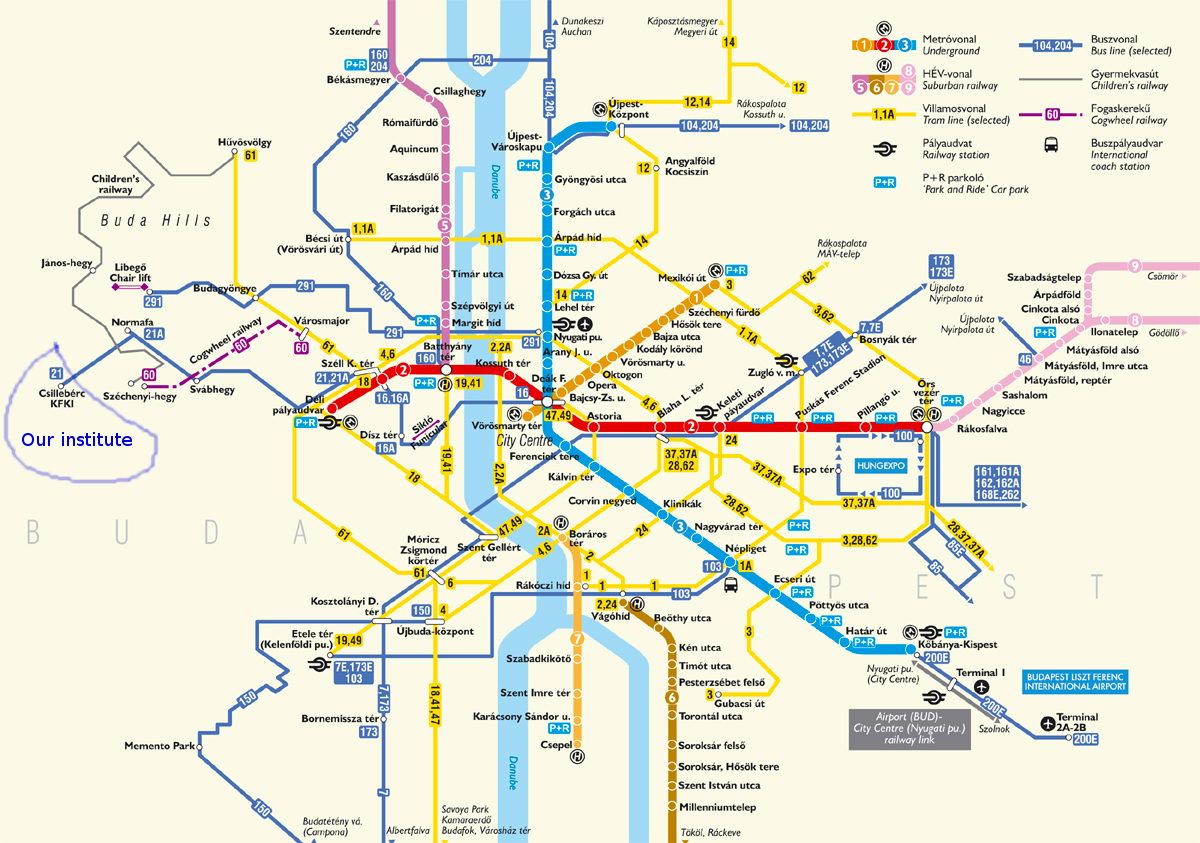 From the city center to the institute
To reach our institute from Széll Kálmán square you have to take bus 21 (not 21A) shown on the map and take off at the terminal station.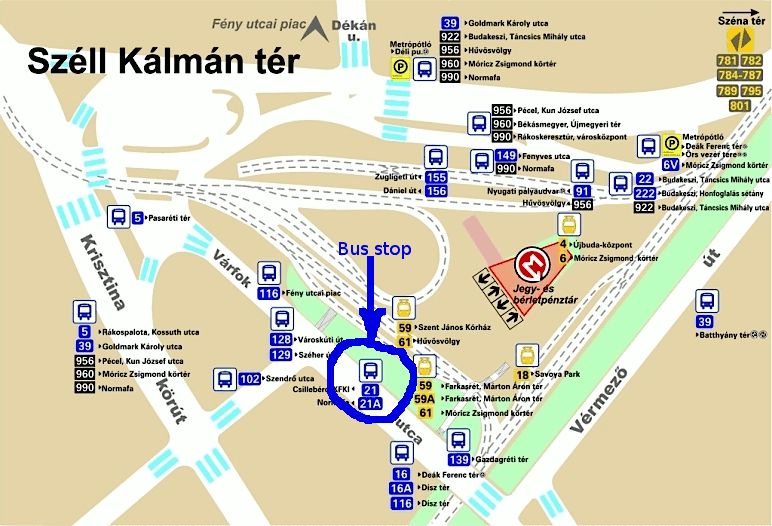 Getting around in the campus
Our group is located in the KFKI campus in building 3 on the top floor.