Location and map
The Wigner 111 - Colourful & Deep, Scientific Symposium is organized at the Hungarian Academy of Sciences in the heart of the inner city of Budapest at the Chain Bridge.
A static map can be downloaded by clicking here.
How to get to the Hungarian Academy of Sciences
Taxis and shuttle from the airport
There are registered taxi companies in Budapest (FőTaxi, Budapest taxi) and special airport transfer rates. Once you arrive at the airport, go directly to the representative desk of these brands. These have fixed prices, and safe rides. You can try to use other taxis, at your own responsibility. A typical ride from the Airport to the Hotel is cca. 8000 HUF.
Another option to get to the conference's venue is the "Airport Shuttle service". Sometimes it takes longer (depending on the number of people collected to the same zone), but it is a cheaper solution. Depending on your flight carrier you can get more discounts. Check Airportshuttle Service.
Public transport from the airport
From the airport the usual Airport Bus (blue bus No.200E) drives to the terminus of the Metro (Metro-3, it is indicated as blue line) "Kőbánya-Kispest". Follow the steps up and down following the blue "M" signs. Ticket prices can be found here.
By the Metro-3 (blue line) you should travel to the station "Deák Ferenc tér". From here you can walk about 700m crossing "Erzsébet tér", and follow "József Attila utca" to the River Danube.
Some pictures of the Hungarian Academy of Sciences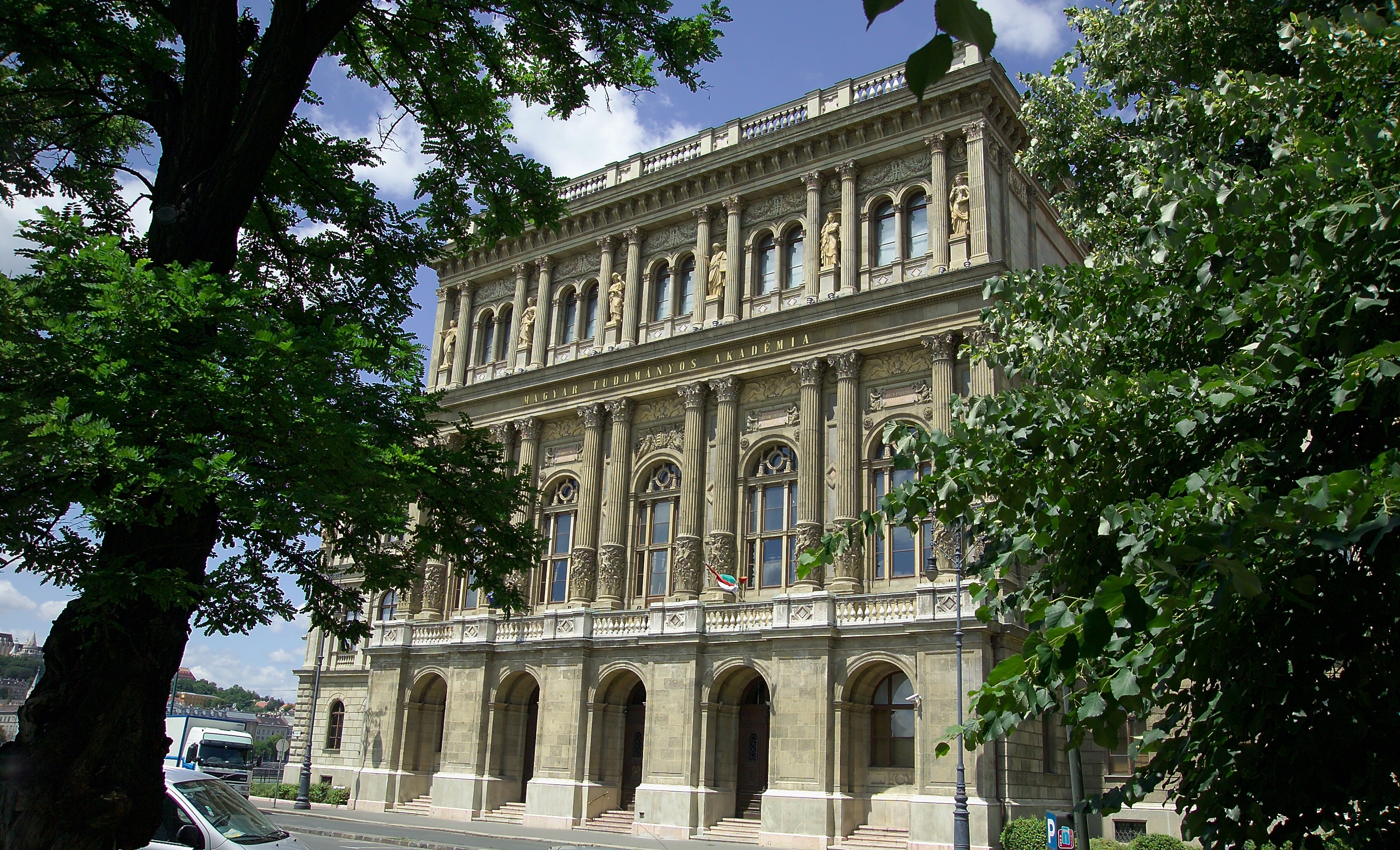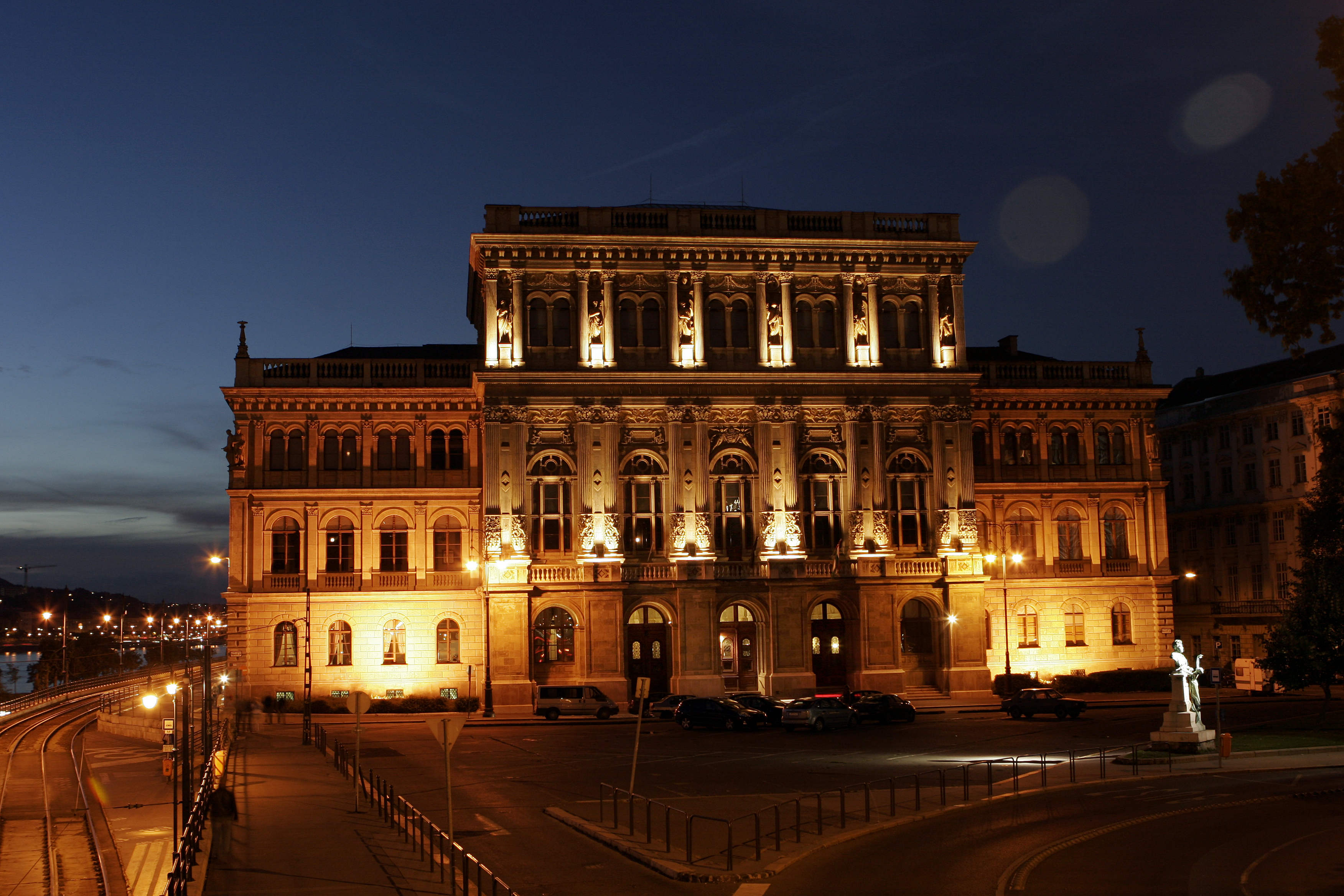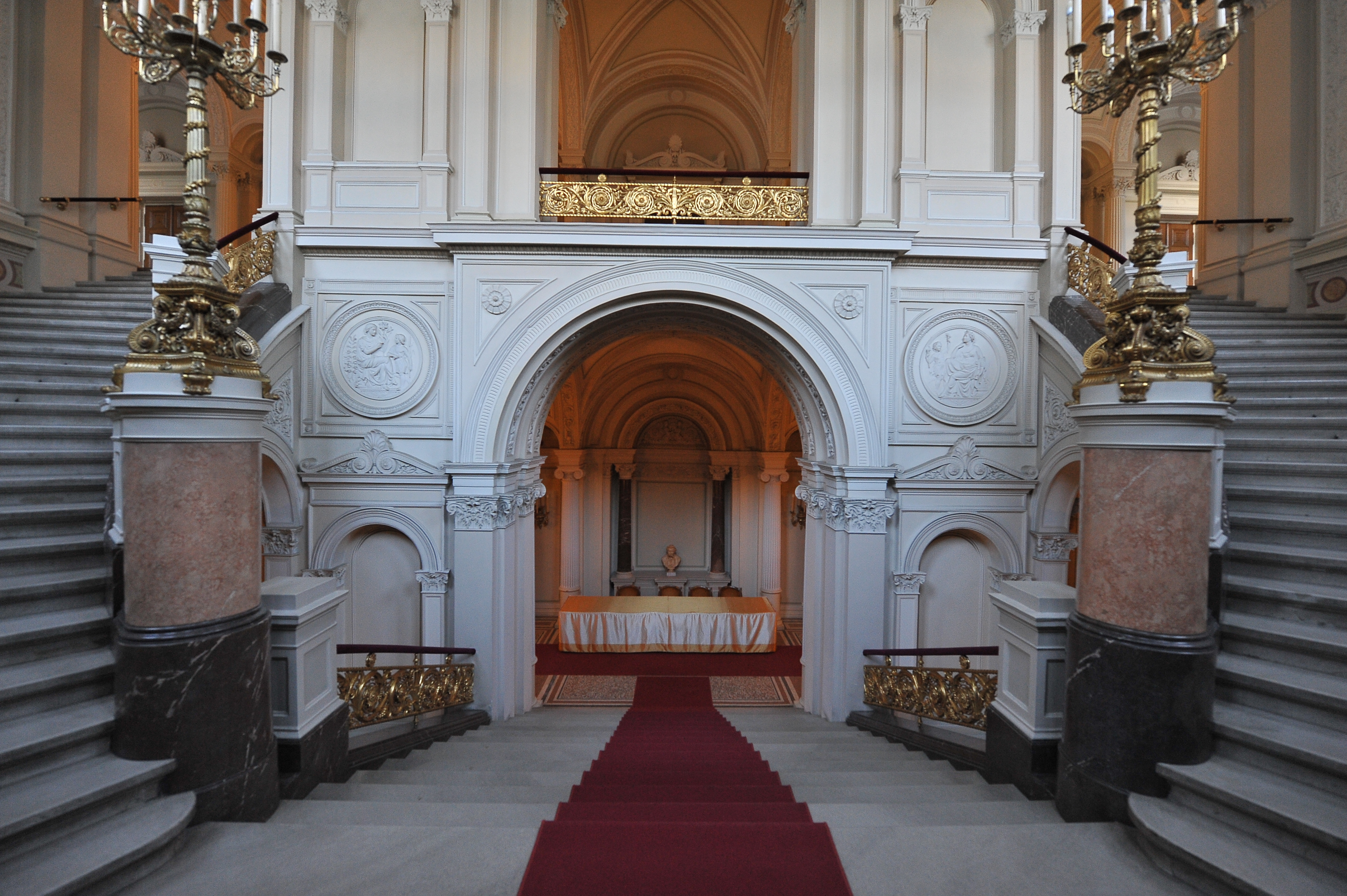 Food & Drinks
Coffee and tea will be provided between the sessions. Lunch will be served at the 'Danube Palace - BM Dunapalota', 300 meters from the Symposium's venue. The welcome party will be at the 'Instituto di Italiano di Cultura', and dinner will be served on the cruise ship 'Europa'.
Internet
Wireless internet will be provided within the building of the Hungarian Academy of Sciences. We note, no internet connected computers will be available for internet services.
Information for Presentations
We ask you to upload your slides (talks and posters) to the indico server or to the presenter notebook before your session. Please see one of our technical assistants for help in the breaks, before your session to speak. Talks should generally be in PDF or in M$ PowerPoint format. Please indicate a day in advance if you need extra/special software/hardware requirement for your presentation.
You are invited to join a mini poster session organized on 12th November starting at 18:00 in the lecture hall. Posters can be pinned up anytime during the conference, but not later than the poster session. We note, the size of the posters should be less than A1 (59.4 cm × 84.1 cm of 23.4" × 33.1").
Visa Information
All foreign visitors must have a valid passport or other travel documents. For visits shorter than 90 days, no visa is required for citizens of most European countries, the United States, Canada, Japan and Israel. Citizens of the European Union, Liechtenstein, and Switzerland can visit Hungary with their domestic identity card. Nevertheless, participants are advised to inquire about visa regulations at their travel agency or at the Hungarian Embassy or Consulate in their home country.
More visa information are available at the Ministry of Foreign Affairs VISA information page: Entry of Foreigners to Hungary of the Ministry of Foreign Affairs of the Republic of Hungary.
Visa is required for visitors from most Asian countries, and most states of NIS. Those who experience any trouble in getting visa to Hungary should not hesitate to contact the Conference Organizers immediately.
Contact information:

Name: Wigner-111
Institute: Wigner Research Centre for Physics of the Hungarian Academy of Sciences
Address: 29-33 Konkoly-Thege Miklós Str.
H-1121 Budapest, Hungary
Tel: +36 1 392-2222
Fax: +36 1 395-9151, +36 1 392-2598
Web: http://wigner.mta.hu/wigner111
E-mail:
Climate in Hungary - Current Weather
Hungary has continental climate with hot, dry summers and cold winters. November is cold in general with foggy-rainy-snowy conditions. It is useful to take winter clothes and shoes with you.
Current weather information in english, please click here.
For up-to-date radar or satellite images check the animations below:
Forecast and IR-radar composite animations

Budapest Webcam
Here you can see an online webcam picture of the Buda castle from close to the Hungarian Academy of Sciences (HAS).
Traffic Laws in Hungary
In general
The traffic laws in Hungary generally are the same as elsewhere in Europe. The traffic is right handed. Normally, vehicles coming from the right have the yield unless posted otherwise. Turning right at red traffic signals is not allowed unless an extra green arrow-shaped light is on. A new feature is the red light with an additional green uparrow, meaning that turning traffic should halt, but straight traffic may pass.
Alcohol
No alcohol (0 ‰) is allowed during driving.
Safety laws
Outside cities the use of headlights is obligatory (even during daytime).
Use of safety belts is obligatory (even in the back) both within city limits and outside.
Children under age of 12 or height 150 cm should use special child-seats.

Specialties
Flashing may have several meanings: Go ahead.
Speed trap ahead.
Something is wrong with your vehicle or your driving.

Speed limits
Highway 130 km/h
Divided main road 110 km/h
main road 90 km/h
city 50 km/h