Particle Physics School Lab - Spring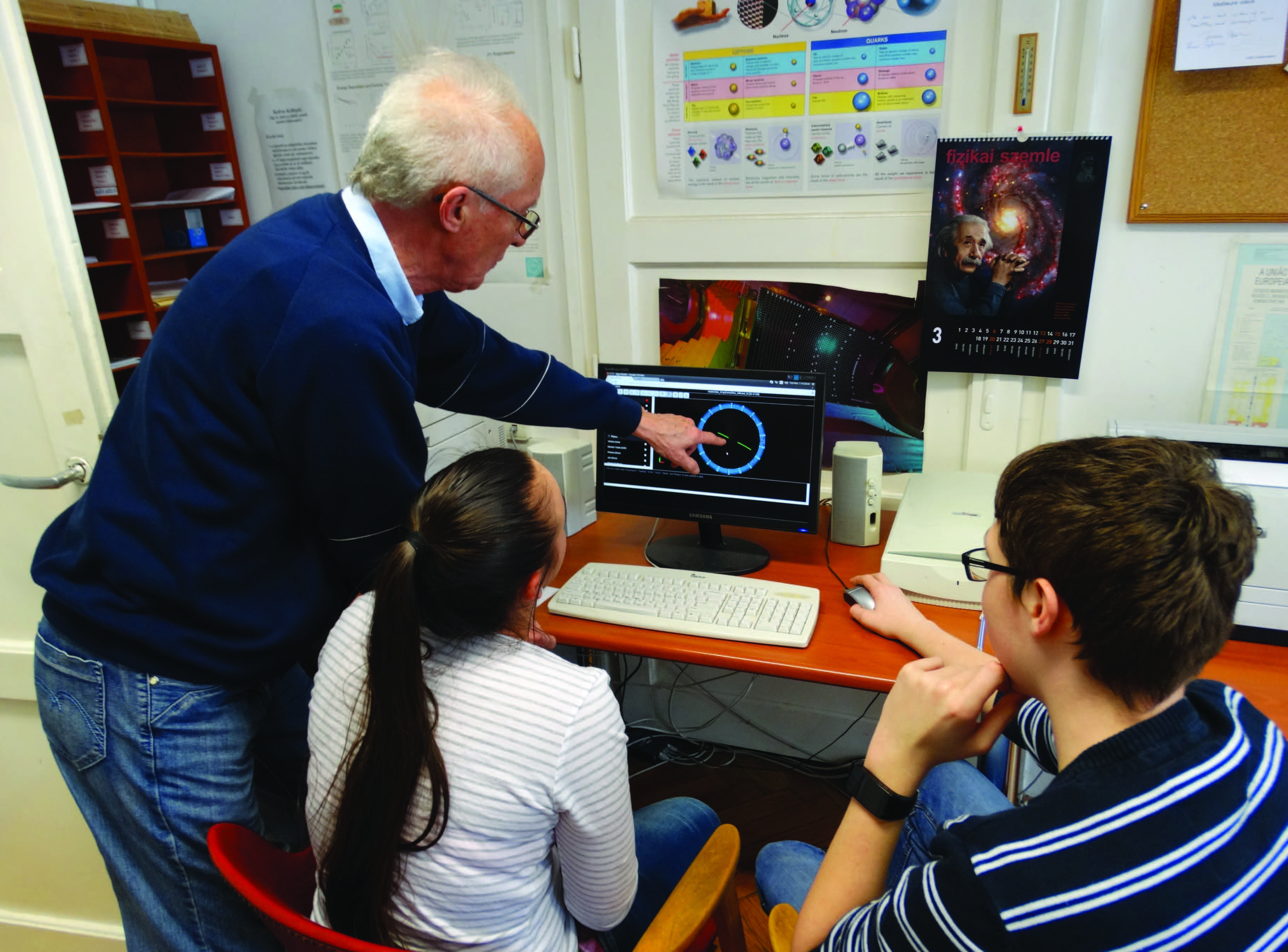 The aim of the Particle Physics School Lab is to acquaint the 16-18-year-old youngsters with the newest results of modern physics. The international program was founded by European Particle Physics Outreach Group, EPPOG, now IPPOG: International...) in 2005, the International Year of Light. You can find more information about the Particle Physics School Lab on the webpage of the school lab.
Girls' Day  - Spring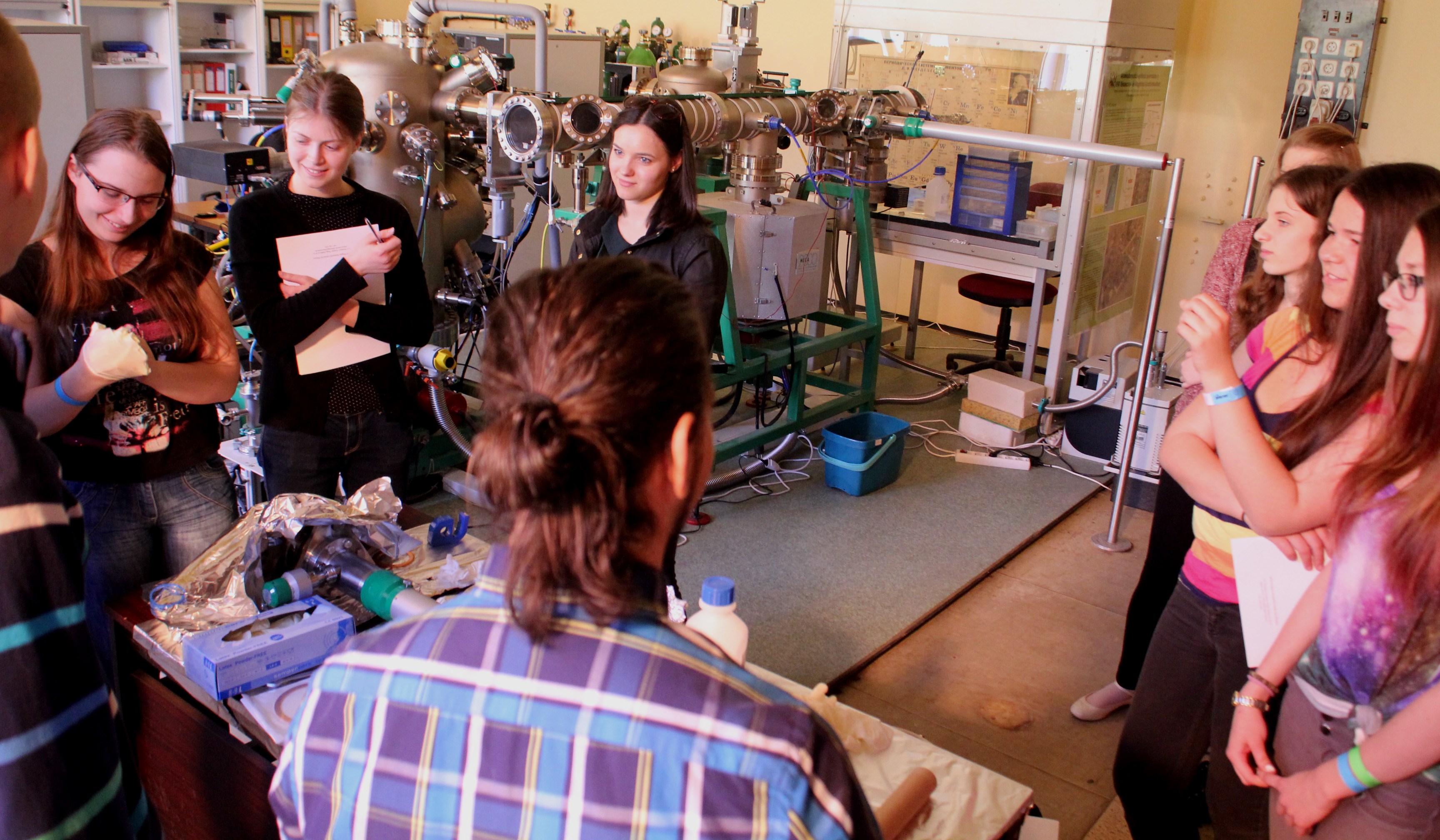 At Wigner RCP it has a long tradition of joining the Program Series of Girls' Day.  On this day of the year, girls have an opportunity to get insight into the works of our research labs and to get to know what kind of opportunities do they have as researches in the future. You can find more information about the actual program on the wigner.hu website int the News.
Researcher's Night (before CERN @ WIGNER Open Days, Autumn)

Every September we have a weekend on which those who are interested in physics can meet our researcher groups.  These days it's also possible to visit the Wigner Datacenter and some laboratories. A part of the event takes place at the sports field of the Wigner RCP where some of the experiments are exhibited as well. We have a public video conference with the CERN each year in which anybody can take part and the audience can see how the researchers work at the CERN in Geneva. More information: on the page of the program.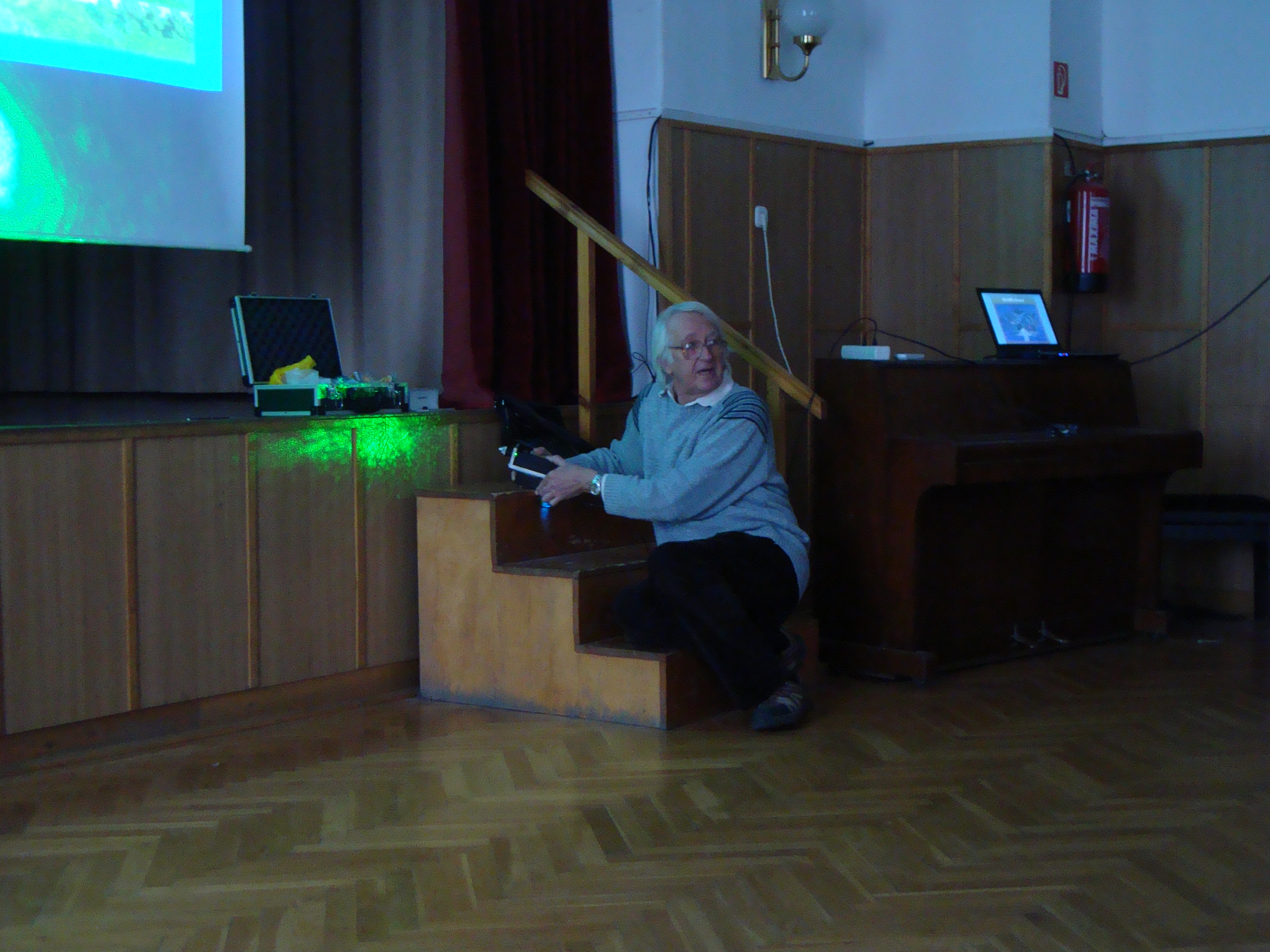 The roadshow is finished in the previous way but we continue to organizing programs in high schools. About the actual programs, you can ask for information in the Communication Office.
Former programs, not organized in the future
Celebrating the Science - Open Day (Autumn)

Our program called "Researchers' places with open doors" is taking place each year in November. We joined the network of those research centres who take part in the open day program organized by the Hungarian Academy of Sciences. High school students are targeted mainly with this program.